Experience of Carlos López Lizárraga, an EoC entrepreneur
Why I chose Sophia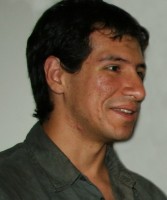 I am Carlos López Lizárraga, an entrepreneur, and I come from Northern Mexico. I have a degree in electronic systems engineering, and I worked four years in the field of direction and business administration. While studying in my country, I had the chance to spend a year in Japan. It was an experience that made me understand the importance of cultural diversity. My respect of the other as a person grew, and I rediscovered the value of nature. 
After this experience, three years ago, I started my first business. I felt that it had to be a model for others, to the poin that its way of operating could show respect towards the other and his diversity. But, under the laws of the market, my businesses was transformed into one in which profits were more important than service to the society. Profits had become the supreme good, at the expense of the workers..
It was in that time that I got to know about the Economy of Communion (EoC), and in this I found that there was something "more" that I felt was missing in my business, which I then decided to close.
I went to Brazil, where the EoC began, to understand this project better. To my surprise, I found businesses there that were already well started accordingn to this new economic model that aims at giving a concrete answer to the problems of both workers and entrepreneurs. It was a theory already put into practice.
What was clear for me was that being treated and respected as people, above all, and on the job, is a necessity that we all notice as workers and entrepreneurs. The logic of profit as the only motor of interpersonal relationships brings a falso sense of relationships, which have objectives that do not completely satisfy the person.  
I then decided to open a new small clearning business myself, taking inspiration from the principles of the EoC. And I'm here to further deepen the practical studies I did in Brazil from the theoretical point of view. This economic theory touched me because I think that our day should be divided into eight hours of sleep, eight hours of live and eight hours of work. There are many possibilities to live well the eight hours of sleep and other life, but a concrete solution for work is still missing. Our responsibility as entrepreneurs is placing our attention on this aspect, so that the hours of life are no longer eight but sixteen. The EoC gives a tangible answer to this problem which I feel is so decisive. 
I want to lear to put the human being and all his life in the forefront, and therefore be able to help other enterpreneurs find this balance between their own businesses and their lives. I want to contribute to create a new economic environment for future generations, an economic environment in which the respect for the person is the founding criteria in the choice of decisions to make. 
For me, these two years at Sophia have been beautiful and difficult at the same time. Difficult because day after day I feel the responsibility to change my value structure, betteting my person, trying to put the other always at the center of my attention. But they have also been beautiful because we students and professors are of many different cultures. Each day we feel that we have reached another little step ahead in the growth of each one of us. It's something that makes us feel more fulfilled and, at the same time, happier.