Factors contributing to the emergence of a new culture of trust
by Regina da Luz Vieira and Rodrigo Apolinário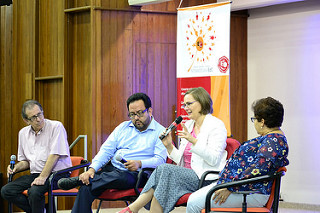 In her speech opening the second day of school, Anouk Grevin, member of the International Commission of the EoC and professor at the University of Nantes and Sophia University Institute, highlighted how work is not just pure execution of tasks and observance of rules: those who work also give something of themselves, especially if they work with creativity. This "giving something of oneself" is a gift that the employee gives freely: an important aspect in relations between workers and managers of the company, which should be duly recognized.
Anouk Grevin says the logic of gift giving is self-fuelling because it is giving, receiving and giving more. Those who experience the joy of giving are capable of giving even more. In the Economy of Communion this logic of giving has an effect on the type and style of management and communication inside and outside the company and can contribute to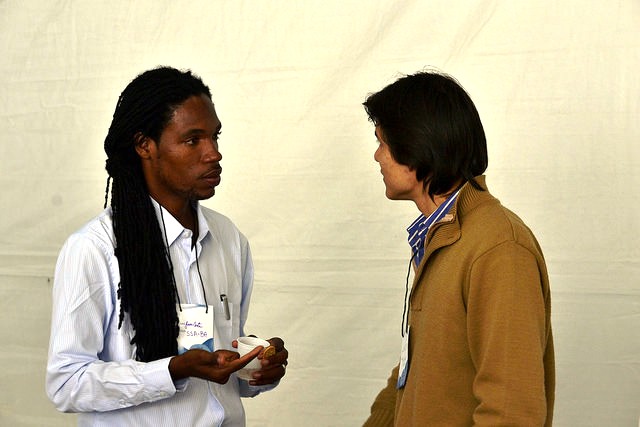 creating a new culture of trust which, in turn, the emergence of that gift present in every person is promoted. And this builds relationships and unites the various components of the world of entrepreneurs.
And that's not all. Giving gifts fosters reciprocity and gratuitousness. Gift and market logic are opposites but can coexist in the market and inside the contract because they are part of the economic logic, said Anouk. And she stated that "this is the strength of the culture of giving" of the EoC, where inside reciprocity those who give and those who receive have equal dignity.
In the panel discussion that followed, three entrepreneurs described how they identified the "gifts" in the work of their employees in their respective EoC companies through specific episodes.
In the afternoon participants were divided into four workshops: Communion type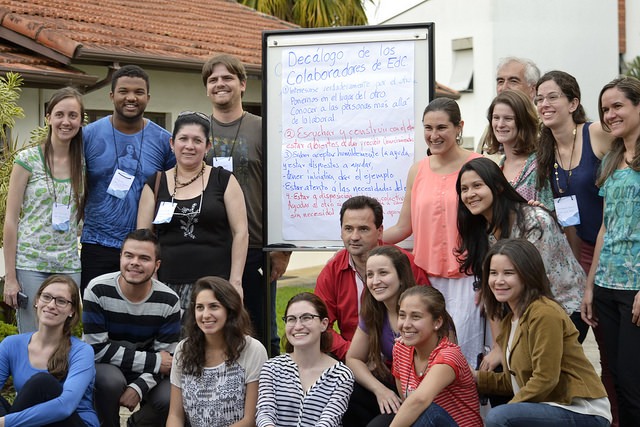 of management of the company, the first step in the EoC; Inclusion and technologies for people with disabilities; All EoC actors; Creating networks between businesses.
It was followed by a plenary session with the synthesis of the groups from which a great wealth and diversity of points of view emerged: dreams, talents and actions that were opening new prospects for the EoC.
To conclude this intense day, participants could enjoy an evening with music, theatre and poetry: an experience of communion through the cultural diversity of the participants.