New signs of life at the conclusion of the Inter-American EoC School
by Ana Cassiópia and Regina da Luz Vieira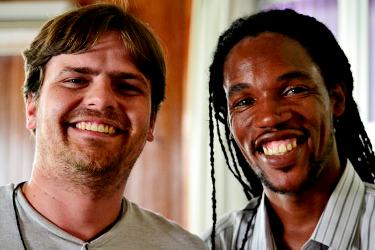 Despite the global crisis affecting the economic and financial world from which the EoC businesses are not saved either, new signs of life emerged at the conclusion of the Inter-American School of the Economy of Communion that took place this week in the Mariapolis Ginetta, near Sao Paolo in Brazil. Motivated by the historical, videotaped intervention of Chiara Lubich that marked the birth of the Economy of Communion in 1991, many participants from Paraguay, Argentina, Mexico, Guatemala, Cuba, Colombia, Bolivia and Brazil decided to join and venture in entrepreneurship following the innovative principles introduced by the founder of Focolare.
In support of the realization of the dreams and projects of these young people, the entrepreneurs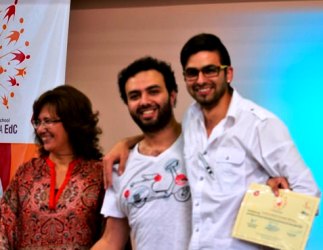 who were present declared their full availability to accompany them with their experience on the way - which will of course not be easy - that these young people intend to pursue or continue with new enthusiasm. The proposal was met with great enthusiasm. Already at the end of the school, each student received the certificate of participation from their respective 'partners'.
On the previous day there had been discussions on subjects of great current interest such as: inclusion, poverty, reciprocity, the new movements that give rise to new forms of economy.
It was in this context that a new initiative was announced. Maria Clézia Pinto (Dima), project manager of Anpecom (the association that coordinates the various initiatives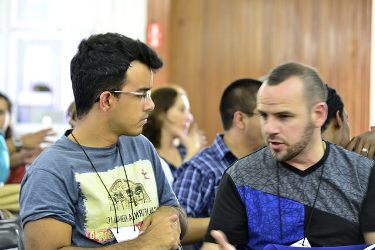 for an Economy of Communion in Brazil) announced the launch of a programme of financial support aimed at small businesses that operate in situations of social vulnerability, offering food products or services of education, health and housing as well as projects for the human and social development for the C, D & E classes, i.e. the classes of lower middle and low income and those most in need. It is a programme inspired by initiatives already in place in other areas of the world that offer funding and support to those running entrepreneurial projects.
In her closing speech Anouk Grevin, from the International Commission of the EoC, confided that there had been an expectation right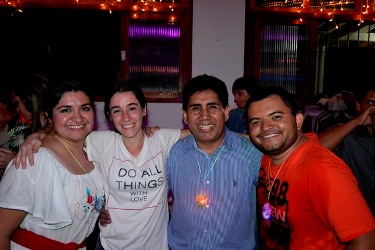 from the preparation stage that the school would be like a laboratory that could open new avenues for the EoC not only in Latin America, but in the entire world. "We can say that what happened has exceeded all expectations. On the other hand," she added, "it could not have been otherwise, having run this school in the very place where the EoC was born."