International EoC School concludes in Asunción, Paraguay. An original training for young business people that highlights new kinds of synergies and ideas.
By Silvano Malini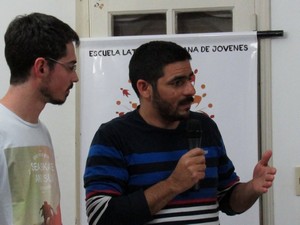 To hear them talk they sound like small heroes, but they don't feel that they are. They simply believe they are doing the right thing. We not only refer to the established business people from the Economy of Communion (EoC), but also the 30 young aspirants who jumped body and soul into a 5-day adventure of sharing.
Thanks to the EoC, Xandra managed to overcome the difficult period her family was going through when she was a teenager, and now she is the one hiring a pair of teenagers in her own beauty salon where she tries to build relationships of reciprocity with customers, suppliers and the society around her.
Dalila had to close her business but then was able to get back on her feet and start over again. She swears that despite the crisis in Brazil she isn't experiencing any of its effects. She says that this is because of the "secret partner" which is how the EoC refers to God's providential intervention.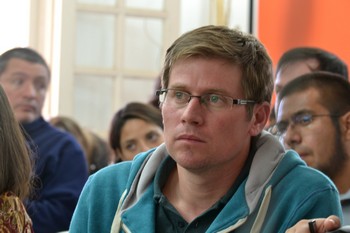 It is a requirement in a summer school for business owners to talk about their failures and learn from each other, especially since the values of the EoC are not often understood by people outside that world. This was the case with Germán e Matías whose projects were ruined and earnings lost because of dishonest partners.
The programme that was largely comprised of question-and-answer sessions offered a presentation of the EoC that highlighted the cultural novelty of the project, given by philosopher Cecilia Blanco; the secret of how to overcome difficulties "without fleeing from problems" by building contractor Raúl Di Lascio; a proposal on how to distribute profits and have the foresight to avoid creating dependency in the people that receive assistance; knowing how to distinguish between healthy ambition and status and being well-off.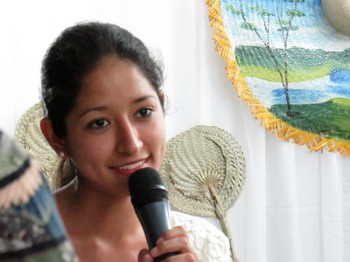 Yamil from Mexico explained the way he managed to involve thirty business owners, young like himself, in promoting interaction. The university noticed that their projects were serious and provided them with resources and know-how. Their "active networking" project that includes fortnightly meetings where personal knowledge can be shared that provide interesting topics for discussion is being welcomed with enthusiasm and results precisely because of the way it creates commercial and operative synergies.
Luis Alonso from Mexico presented the new EoC-IIN Economy of Communion International Incubating Network.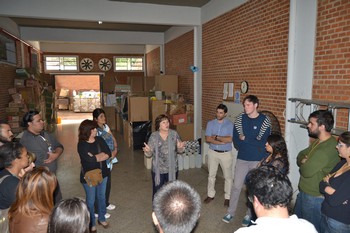 The "school trip" included a visit to the San Miguel di Capiatà quarter's Focolare social project, the EoC's Dispensa Santa Rita and Todo Brillo businesses. All were quite impressed by the children from the Unipar School of San Miguel who seemed to shine with the love they learn (and teach!) using the Dice of Love, and by the young and old people in that neighbourhood who have become masters of their own destiny thanks to the efficacious efforts at empowerment.
Julio and Ninfa run the Dispensa Santa Rita in the popular quarter of Areguá. In order to avoid smuggling they never purchase basic need items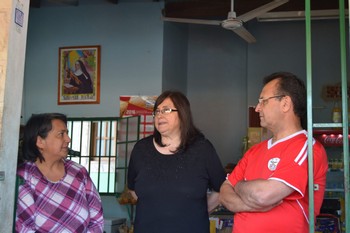 in the city of Clorinda on the Argentinean border, but "give up time" arranging local goods in packages that are more appropriately priced for their customers. This made Matías from Paraguay remark: "I understood that the size of a business doesn't lie in its revenue, but in the values that are lived inside that business."
Uruguayan professor Juan José Medeiros gave a presentation on Wealth and Poverty in the EoC" and Paraguayan historian Diana Durán brought an original touch with her presentation on the similarities between the EoC and the social and economic culture of the Guaraní indigenous people whose lineage can be traced back to the very roots of Paraguay. There was a long and stimulating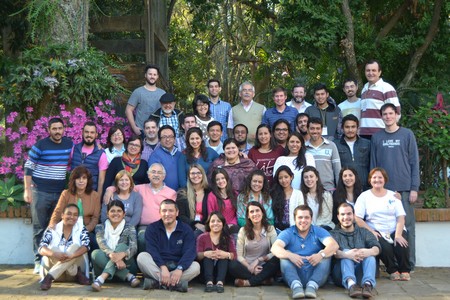 Skype conversation with Luigino Bruni, Anouk Grevin and Luca Crivelli from the EoC's Central Commission, and another discussion with Rebeca Gomez Tafalla and Florencia Locascio from EoC-inn which concluded the programme. Upcoming events: September conference in Salta, Argentina; EoC-INN, in Cuba.

Photo Album