Thanks to the contribution of the Thomas More Foundation, costs are decreased and the deadline for submitting applications is extended to 15 June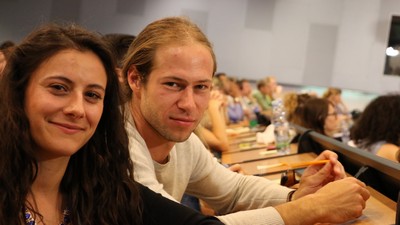 Last Minute News: The Thomas More Foundation, partner of the Economy of Communion RESEARCH Summer School (Holland, 23-27 August 2017), announced that it will also support the multidisciplinary Summer School next August. Thanks to this contribution, the cost for all participants can be decreased to € 215.00 (from 22 August night to 27 August lunch), from the previously announced € 275.00.
To give the opportunity to a greater number of researchers, scholars and students of Economics, Management, Social Sciences and related disciplines so that they can take advantage of this opportunity and be able to have a unique academic experience, the deadline for submitting abstracts (1 page), which expired yesterday, on 31 May, is now extended to Thursday 15 June 2017.
Responses to candidates will arrive by 1 July 2017. The working language of the Research Summer School will be English only. Be reminded that you can apply for scholarships. The request should be sent once your paper has been accepted.
Application form: https://goo.gl/forms/0m1Dg9h4s13x26jJ2
For further information write to: This email address is being protected from spambots. You need JavaScript enabled to view it.
Download Call for Paper